Sacred art and tribal art
This blog aims to introduce you to Indian statuary art, but I would also like to put this art in context: India today, the daily life of Indians. It is above all a sacred art but not only because India is the largest tribal country in the world and Indian statuary tribal art is one of the richest!
Statues in India have a prominent place in the spiritual life of Indians: Indian artists make them out of stone, wood or metal, it depends on local resources, skills, cultural heritage and the function of the statue .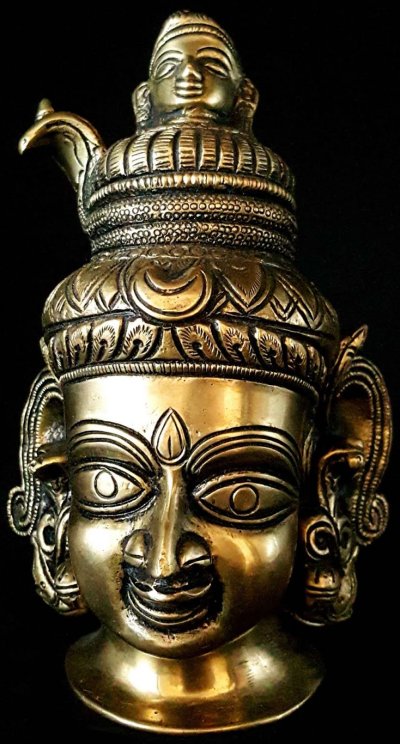 I will mainly focus on metal statues; bronze or copper alloy, produced today whether in North or South India, in states as diverse as Tamil Nadu, Odisha or Uttar Pradesh.
An artisan statuary art
An art still alive, practiced by craftsmen where the works created are unique due to the lost wax technique or manual finishing (there is also mass production, some cities have made brass their specialty whether for industrial, everyday objects (kitchen ...) or sacred ones but this will not be the subject of this blog). A very rich art in its diversity according to the geographical origin, the style adopted, the period and the very wide variety of representations of the deities of the Hindu pantheon or the subjects treated.
I would therefore like to take you to meet certain tribes, craftsmen at the rhythm of my peregrinations in an India that few tourists have the chance to see. I would like to make you discover a country that is much too often presented, commented in a caricatured way even if India, by its size, its immense population ... is subject to many superlatives founded or not.
Sharing my knowledge
The idea is to share with you my knowledge, my discoveries about bronze or copper alloy statuettes, the manufacturing techniques but also to put them in their daily context: I therefore invite you to a journey in India step by step where we will talk about the art and history of India which are closely intertwined, tribal art, religions - especially Hinduism which I hope to make you see in a different light from the usual exoticism or contempt in which it is confined and very often perceived by Westerners who find it difficult to understand its essence, its rites and practices - but also festivals, cooking and spices, temples....
I will therefore share with you my travels, my discoveries of magnificent statues, my meetings...
I will therefore share with you my travels, my discoveries of magnificent statues, my meetings ...