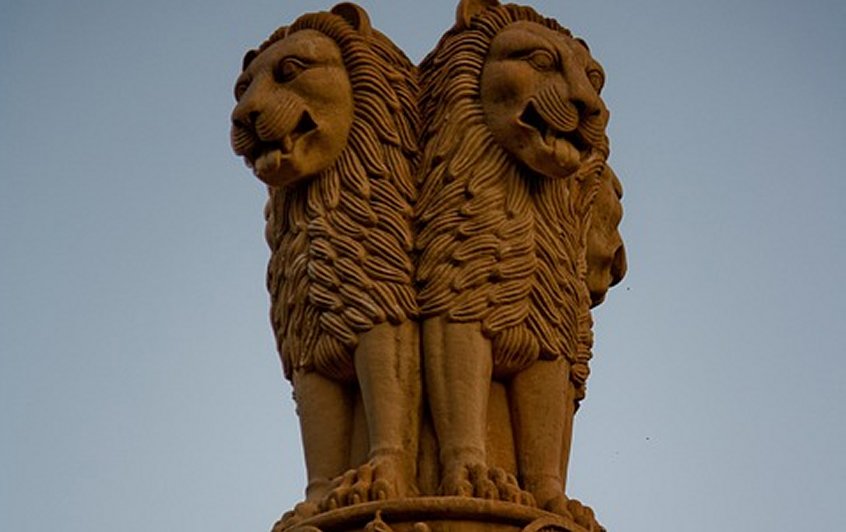 Bertrand Bellaize, 05 December 2019
A brief history of Art in India: the Indus civilization
Art: A way of spiritual transmission

As in many ancient civilizations, art in India is closely linked to religion. Artistic representations serve as supports for religious practice: temples, statues... Temples, sanctuaries, funerary places are the buildings that allow, to a large extent, the practice of religion and its transmission to the faithful.

The statues serve as supports and visual representations: the spoken word was the first means of transmission to the following generations and for a long time the only one. Then the image played an increasingly important role, whether through paintings, statues or sculptures, or of course writing.


The Vedas

The Indus civilization was at its peak between 2500 and 1500 BC, the most striking remains are at Mohenjo Daho and Harappa. The excavations carried out quite old (early 20° and 19°) have brought to light many ceramics showing the perfect mastery of this art, as well as the beginning of the use of copper for tools. Few statues, except in steatite.

This civilization may have succumbed to Aryan invasions, giving way to the "Ganges civilization", marked by the Vedic religion: the Vedas (- 800 BC), four in number, are liturgical collections for the use of officiants: the Brahmins whose mission is the practice of religious rituals (or sacrifice to honor the gods, restoring the just order played an essential role), teaching and conservation of knowledge (oral transmission).


The Maurya empire

Around the 6th century BC, two new religions were born: Jainism and Buddhism which will have a preponderant influence on the development of sculpture.

An important point in the development and establishment of aesthetic canons was the conquest of the region by Alexander the Great in 320/320 BC.

The Maurya Empire was one of the largest empires in India (around 320 -176 BC), especially during the reign of Ashoka, who contributed greatly to the development of Buddhism and the construction of numerous temples (Stupas), Buddha sculptures, bas-reliefs, capitals and columns... The most famous example of this art is the column crowned with capitals representing 4 lions on which Buddhist edicts were transcribed. It was one of the first forms of religious transmission written on a large scale.

Development of sculpture
Sculpture, which was almost exclusively a religious art form, developed rapidly: the sculptures were both decorative and narrative (edicts of Ashoka).
The style of this period is recognizable by its classical aspect. It borrows from Greek art of perfect proportions, a realistic representation, a great sobriety with a delicacy of features.

The materials used are stone (red sandstone... sculpted then highly polished to give an almost metallic shiny appearance on the surface), terracotta and metals: as a result there are many remains of this period which are perfectly preserved. Sculpture is then the main means of artistic expression.