Here I would like to mention the underestimated importance of art in professional and everyday life: art is not superfluous! Many consider artists to be dreamers, people who are out of touch with reality or, at worst, individuals who are useless to the smooth running of society. On the contrary, art adds a significant dose of happiness and meaning to everyday life.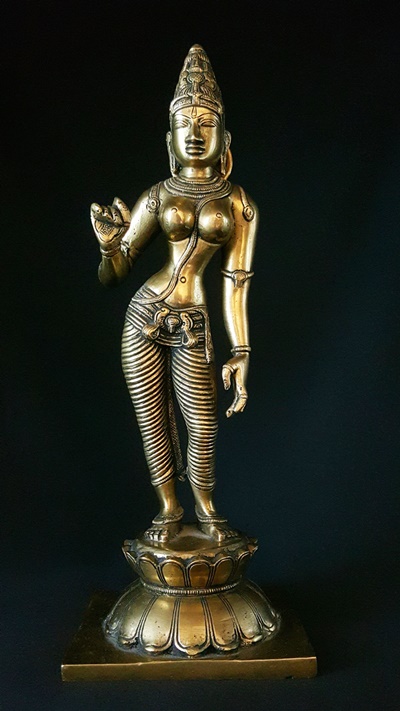 « The first good is health, the second good is beauty. » Platon
In fact, these two notions are intimately linked: contemplating works of art every day, at home, at work, in one's professional space when possible, during cultural visits can greatly contribute to bringing a touch of joy to everyday life. Our society is very stressful, I would not go into the whole range of stress factors we have to face (various and varied tensions at work, pressure to achieve results, management of many multiple tasks in our professional but also family role, financial and physical insecurity....) and which are very well studied by sociologists, occupational physicians.
Art: a precious asset for our health validated by science
This vision is confirmed by science: Jean Pierre Changeux, neurobiologist and professor at the Collège de France explains in his book "Du vrai, du beau, du bien" (Odile Jacob editions) that the vision of light produced by a work of art is transformed into the hormone of pleasure! Moreover, proximity to works of art stimulates the neurons of empathy (Pierre Lemarquis, neurologist). Art therefore does us good, we feel it in the moment but also in the longer term and this has a very beneficial effect on our health. The University College of London has even published a study showing that regular cultural visits significantly reduce the risk of depression!
Art in everyday life: a way to relax, to get away from it all...
There are different ways to introduce art into one's life: it is relatively easy to start practicing at home, buy a few brushes, pencils, pastels, clay... and just go for it: spend a moment absorbed in modelling, drawing... what a pleasure!
The brain needs to rest so that it can recover: a good sleep is essential but being absorbed in a manual task is just as important and will also help to promote a restful sleep.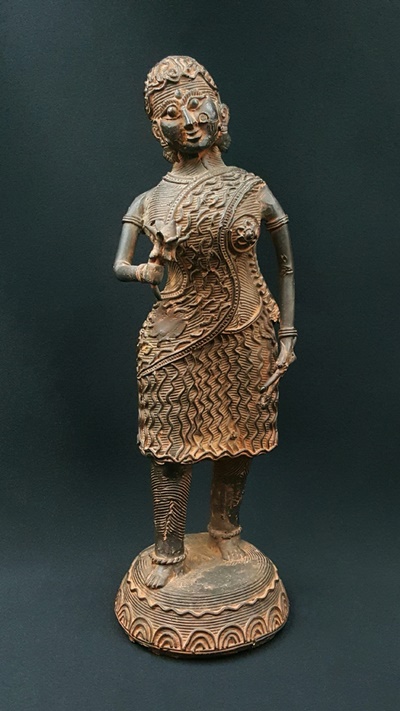 Artwork at home
Moreover, one should not hesitate to visit regularly (and not only during holidays) museums, various and varied exhibitions, religious monuments, castles... But there is also a very simple way to invite art into everyday life, it is simply to install artworks at home: a drawing, a photo, a painting, a calligraphy... And why not a
sculpture
! The most important, the essential is to choose a work that corresponds to us, that touches us deeply.
Hung on the wall, placed on a bookcase, on a desk, they can quickly and easily be present in our eyes, at any time.
Contemplating a work of art therefore allows us to connect to what is beautiful, what is valuable to us: it allows us to step back, to take a break, to relax, to put things into perspective: it can also, depending on the works, connect us to our deepest aspirations and develop our empathy. And for this, a few minutes are enough!
Of sacred art
On the other hand, sacred art serves as spiritual nourishment, accessible to all: it can possess transformative power. This is why, in the West as everywhere else in the world, pious and symbolic images and statues decorate the walls of houses and places of worship (churches, sanctuaries, outdoor consecrated places, etc.). Of course, the image takes on a own form in the world whose value of transmission, of impression is linked to the culture, to the historical period... Christ on the cross does not have the same impact in the West as in Asia, just as a Buddha.... However we can be touched everywhere, whatever our culture, by a sacred work.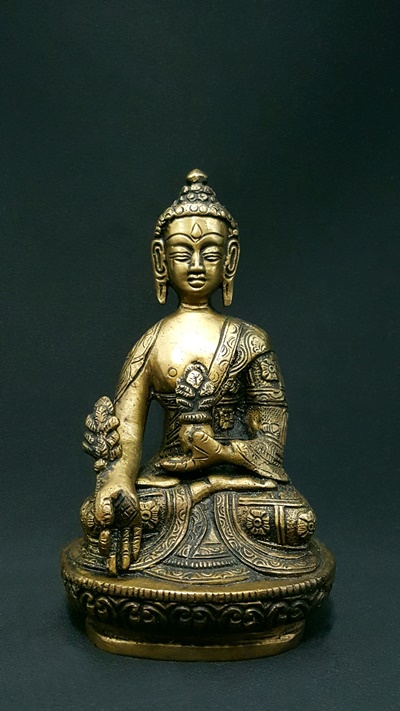 Small moment of relaxation, great benefit
Is it going to revolutionize your life, solve the problems of the planet or those you have accumulated on the desk: the answer is of course no, but, like the allegory of the hummingbird, every little gesture has its importance that should not be neglected.
It is essential to understand that this moment of pause will play a significant role for our health and therefore for our well-being. Everyone has felt how much stress and fatigue are counter-productive, that the right solutions are more easily found in a context of relaxation.
Giving yourself and others a moment of joy at any time of the day is therefore essential: it will help you to feel better, to let go... and this will have a knock-on effect and will help to improve the quality of your work, your thinking, your relationships... and in the end your efficiency and your health will be greatly improved.
Three years ago, during a trip to India, when I was once again amazed by the beauty of the statues I saw, the idea came to me to make my discovery known in France. It was at that moment that Ganesh Art India was born in order to share with those who wish to do so, an art form that is rather unknown in the West.