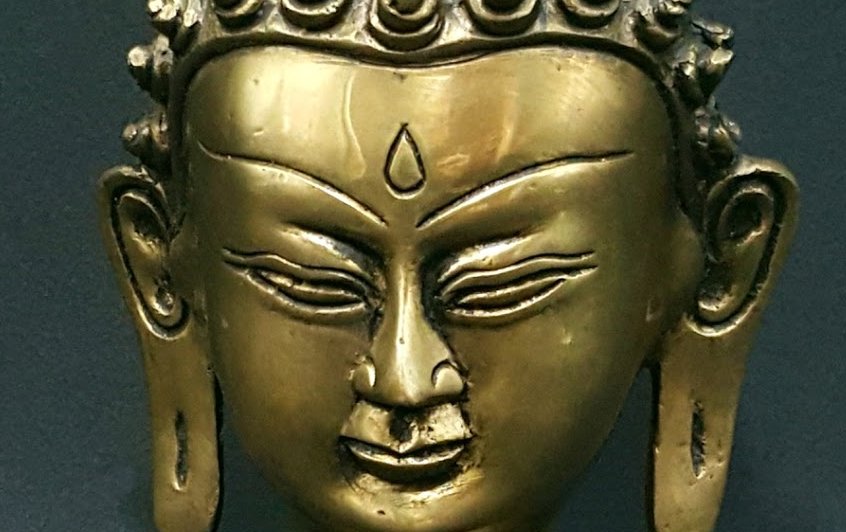 Bertrand Bellaize, 06 March 2020
Originality of the Hindu sacred sculpture in India
At the end of the Gupta era, Indian sculpture developed a clean and original form.


The Gupta era: a classic style

The Gupta dynasty considered as an artistic apogee is marked by a fairly classic style close to Greece and ancient Rome: the characters (or animals) must be as realistic as possible, the canons of beauty reside above all in a perfect proportion shapes, fine lines, details. Emphasis is also placed on the perfectly highlighted muscle structure.


Sculpture: a tool for spiritual transmission

If the sculptors do not systematically reject this model, see certain sculptures of Parvati, of dancers ..., for the rest, Hinduism has developed its own style with a great wealth of form and expression.
Pure realism is often nonexistent because sculpture is above all a part of spiritual teaching: it is a question of transmitting a message through the representation of a deity, its vehicle and its attributes.
Shiva, for example, is one of the three main gods of Hinduism: together with Brahma and Vishnu, they form the Trimurti.



Shiva represents the aspect of destruction - renewal: life cannot be maintained continuously, everything that has come to an end must be destroyed, then and only then can a new form be born.

Shiva will therefore be represented (in paintings, statues...) in multiple forms depending on the aspect that is put forward: destroyer - dancer - benefactor - ascetic - regenerator ... He will be represented in a peaceful, pacific form, in meditation or in a terrible or terrifying form, and he can take names and different aspects also: Bhairava the terrible, Shambhu the beneficent ... and be endowed with various attributes (the conch, the trident, the drum ...).


Indian sacred art: a clean and original form

So the sculptures of deities can take on a confusing aspect for our western eyes long accustomed to other canons of beauty and to another form of rationality: body supporting numerous arms, sometimes up to ten, head of elephant on body of man (Ganesh), fishtail for one of the incarnations of Vishnu, God taking an animal form like Hanuman, the monkey god ... Sometimes a god is represented with several heads! Not to mention the animals that accompany them and may seem incongruous: snakes, rats, swans ... or mythological such as Garuda, bird-man and mount of Vishnu.

Sacred Hindu sculpture thus presents a great richness of expression which can be confusing at first glance: new, incomprehensible or even irrational forms. Sometimes the sculptures can be bloody, such as Kali holding a severed head in her hand, dressed in a loincloth of severed arms and adorned with a necklace of human skulls, or statues present a luxury of details that gives the work a charged character.



The expression of wisdom







However, they most often emerge a great beauty from these statues, especially in the many representations of the deities in their benevolent, wise, peaceful form providing wealth, knowledge, fortune, kindness, protection, fertility, prosperity, beauty, justice ...

The proportions can also be harmonious, soft, rounded without enhancing the muscles; the feminine ideal presents women of great beauty with an exaggeration of forms: thin waist, round breasts, the postures are elegant or very sensual (the typical example is the temple of Khajhurao at 10-11 ° s in the state of Madhya Pradesh where many erotic sculptures are perfectly preserved).
The balance of the composition is perfectly mastered, the feathures can be finely chiseled: Indian artists have developed for centuries a perfect mastery of stone and wood carving, bronze and brass casting.

This statuary art is still very much alive today, the forms are not fixed and the divine representations are also evolving.